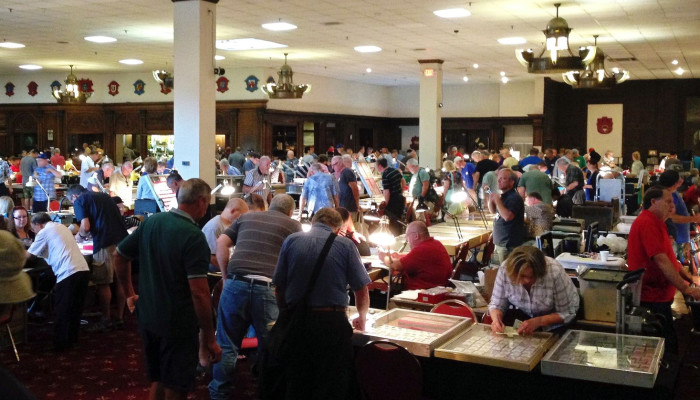 PANS & HVNS August Show 2016
Hello PANS & HVNS Coin Club Volunteers, Julianna Wostyn President of MSNS and Ken Potter:
I just wanted to say THANK YOU for Volunteering at our PANS & HVNS Regional Coin Show last Sunday, 08/28/2016 at the APCC in Troy, MI.
The Coin Show Was A Success for Both Coin Clubs, The Dealers and The Collectors!
The Dealers were happy with their sales despite a lower attendance as compared to last year's PANS & HVNS Coin Show in August.
I heard many wonderful comments from dealers about our advertising, location, neat looking club shirts, new ideas in taking coin show surveys, good Coin Show Signs, great organization skills in putting on the Regional PANS & HVNS Coin Show, Very Good Assortment of Coin Club Information at Front Table, Good Polish Food Buffet, Great Security Team and Troy Police Cars present outside at 8:00 am and 4:00 pm.
No complaints on over crowding, No Complaints on the power going out!
We had one third of the Coin Dealers at this Coin Show sign up for our Feb. 19, 2017 PANS & WCC 8 th. International Coin Show.
Once Again Congratulations To Both PANS & HVNS Volunteers!
If you have any comments how we can yet improve our Regional PANS & HVNS Coin Show Next August 27,  2017  Please Let Us Know.
More will be said about the Coin Show at our September 17, 2016 PANS Coin Club Meeting,  Saturday Meeting at 11:45 am in Troy, MI at the APCC.
Numismatically,
Les Rosik
PANS Club President